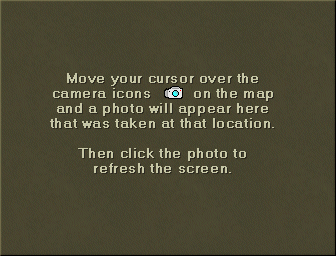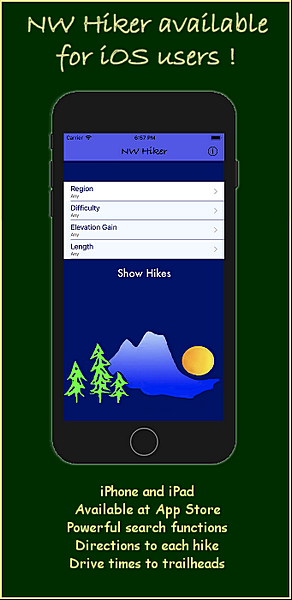 THE FOLLOWING MAP IS NOT TO BE USED FOR NAVIGATIONAL PURPOSES.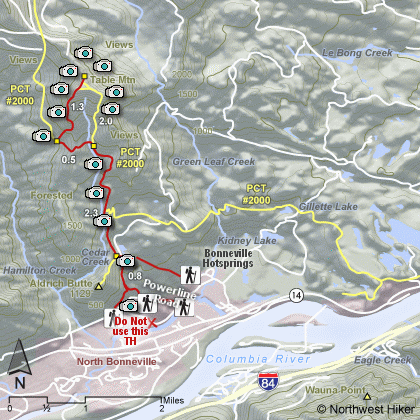 Map of Table Mountain Hike

Length: 8 miles with loop
Elevation Change: 3200' gain
Season: Late spring thru fall
Difficulty: Very Difficult due to length of hike and elevation gained
Permit: No Pass Required unless you start at Bonneville Dam TH
GPS: N45 39.8934, W121 57.573
Latitude: 45.66489
Longitude: -121.95955
Features:

NEW!
Click for PDF Topo Map of this Hike


This is a hike that I've always promoted begining at the Bonneville Dam trailhead. However, since I hiked this hike from the same trailhead as Aldrich Butte, well, I just don't see any sense in telling hikers that the only way to hike this mountain is the hard way. There are those who feel as though we might be tresspassing by approaching either Table Mountain or Aldrich Butte from the powerline road, but I see this hike promoted by those who have businesses in the gorge, so I would imagine as long as we are civil and leave no debris, all will be well.

Having said that, let's talk about the hike. The beginning of this hike from the powerline road is on an old abandoned road. Over time this road has been rutted and overgrown but still represents an excellent approach to Table Mountain. At about three quarters of a mile you will see the road to Aldrich Butte. Keep straight ahead and continue to climb. At approximately 2 miles you will encounter the Pacific Crest Trail.

Follow the PCT for another mile and you will cross over a ridge where you will see a users trail leaving the PCT and headed up Table Mountain. Follow this trail. It is at this point that the hike up Table Mountain becomes a difficult endeavor. The trail up this mountain is interesting and fun.

When you arrive at the summit, you will be pleasantly surprised. The top of basically level and three sided. Bear to the left and walk along the western flank until you reach a point of the triangle on the north. Depending on the weather, you can see Mt. Adams, Mt. Rainier, and Mt. St. Helens from this end.

Then follow a trail to the point on the southeastern side of the mountain. Here you will be standing at the abrupt cliff face of Table Mountain, so use extreme caution. This is a dangerous place to be. The views, of course, are magnificent. On a clear day you can see Mt. Hood to the south. You can return to the trail you used to get on top of the mountain by walking westward, but instead of going back to the north point, just bushwack a very short distance and you will come to that trail. Desend accordingly.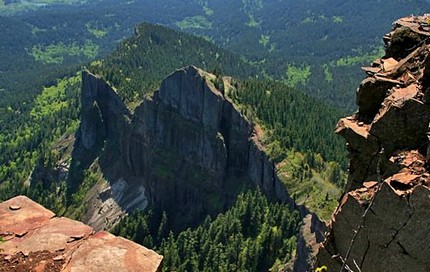 Table Mountain view
How to get there:

From Portland, OR
From Portland, travel east on Interstate Hwy 84 to Exit 44 to Cascade Locks. Exit the freeway and cross over the Columbia River into Washington via the Bridge of the Gods. Then turn left, or west, and head about 3.2 miles to Hot Springs Road. Turn right and pass under the railroad tracks, then turn right at the 1st intersection onto Cascade Drive. Follow this road for about 2 miles around the east side of Greenleaf Slough, and around past Bonneville Hotsprings Resort and then west along the slough to a junction with an unnamed power line service road. Take the service road about a tenth of a mile up a steep poorly surfaced road and at the first intersection, park and walk up the road to the left, which is the trail to Table Mountain (and Aldrich Butte).

From Vancouver, WA
From I-205 exit for SR 14 in Vancouver, WA travel east on SR14 through past Camas and Washougal and past Beacon Rock for about 32 miles and you will come to Hot Springs Road on your left. Turn left and follow this road under the railroad to the junction with Cascade Drive. Turn right at the 1st intersection onto Cascade Drive. Follow this road for about 2 miles around the east side of Greenleaf Slough, and around past Bonneville Hotsprings Resort.

Since May of 2016, we need to no longer travel to the old trailhead that used to be used for Table Mountain and Aldrich Butte as it crosses over private land. So, now you need to park at the Bonneville Hotsprings parking lot.

When you come to the entrance to the hotsprings, make a sharp left turn onto E. Cascade Drive, and when come to a stop sign, turn right and drive to the far west end of the Bonneville Hot Springs Resort parking lot. There you will see the trailhead to both Aldrich Butte and Table Mountain. You will have to pay for parking here, so find the front desk and pay the $5 fee.

Note: An alternate trailhead can be found by just walking up the power line service road a quarter mile or so, as indicated on the map, but parking is extremely limited.

Note: This trail/road is used by motorbikes and ATVs.


---
A Virtual Hike of the Columbia River Gorge National Scenic Area