Length: +/- 4 miles loop
Elevation Change: 800 feet approx.
Season: Almost Year Round
Difficulty: Moderate
Permit: No Pass Required
Features:




This hike is NOT on a designated or developed trail.

The Catherine Creek area is becoming very popular among hikers as they discover the incredible floral displays that are seen here each early spring. Also, there is an excellent Universal Access Trail way for the disabled to gain access to the wonders of the Columbia River Gorge and the floral displays often found only on more difficult terrain.

The map above is a humble representation of where I took the photos included in this guide, and is not by any means accurate or to be used for navigation purposes. But the photos will give you an enticing view of the Catherine Creek area and hopefully will inspire you to venture forth on your own excursion and find the rich rewards available in this newly developed area.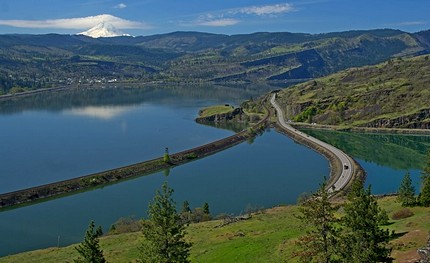 Mt Hood as seen from Catherine Creek