Features: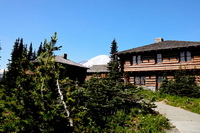 This hike to the Mount Fremont Fire lookout begins like several other hikes from the Sunrise Visitor Center parking area. Most people just follow a road past the restrooms to the first trail junction which also has a map of the area on a reader board. Follow the trail to Sourdough Ridge, passing a junction to that splits east and west. Follow west toward the trail west.

In about a half mile you will pass a junction to a trail leading to Forest Lake. Continue on towards Frozen Lake which is about another mile. Early in the season it is common to cross over melting winter snow and in mid-summer you will be treated to amazing displays of fields of wildflowers. Whatever season you hike this trail, if the weather permits, you will have world class views of Mt. Rainier all along the way to Mount Fremont Lookout.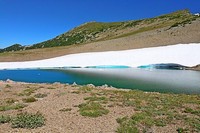 When you reach views of Frozen Lake, you will encounter a 5 way junction. Follow to the north on the trail that takes you to the Mount Fremont Lookout. For the next half mile the trail climbs rather steeply, but the views of Mt. Rainier just keep getting better and better. It is very likely that you will see a herd of mountain goats in the valley just below you, so keep an eye open for little white dots. The last half mile of the trail is relatively easy as it works its way to the lookout. You will get glimpses of the lookout as the trail follows the west side of Mount Fremont.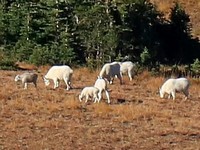 The entire trail from Sunrise to the lookout is through meadowland and over rocky crags. On a clear day hikers can enjoy superb views of Mount Rainier, the Cascades, and the Olympic Mountains. North of the lookout lies the spectacular meadows of Grand Park. There is no camping at or around the lookout. Permits are required for camping. Fires are prohibited. No pets on trails. Treat water before drinking.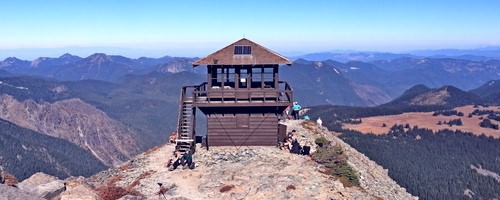 Mount Fremont Lookout